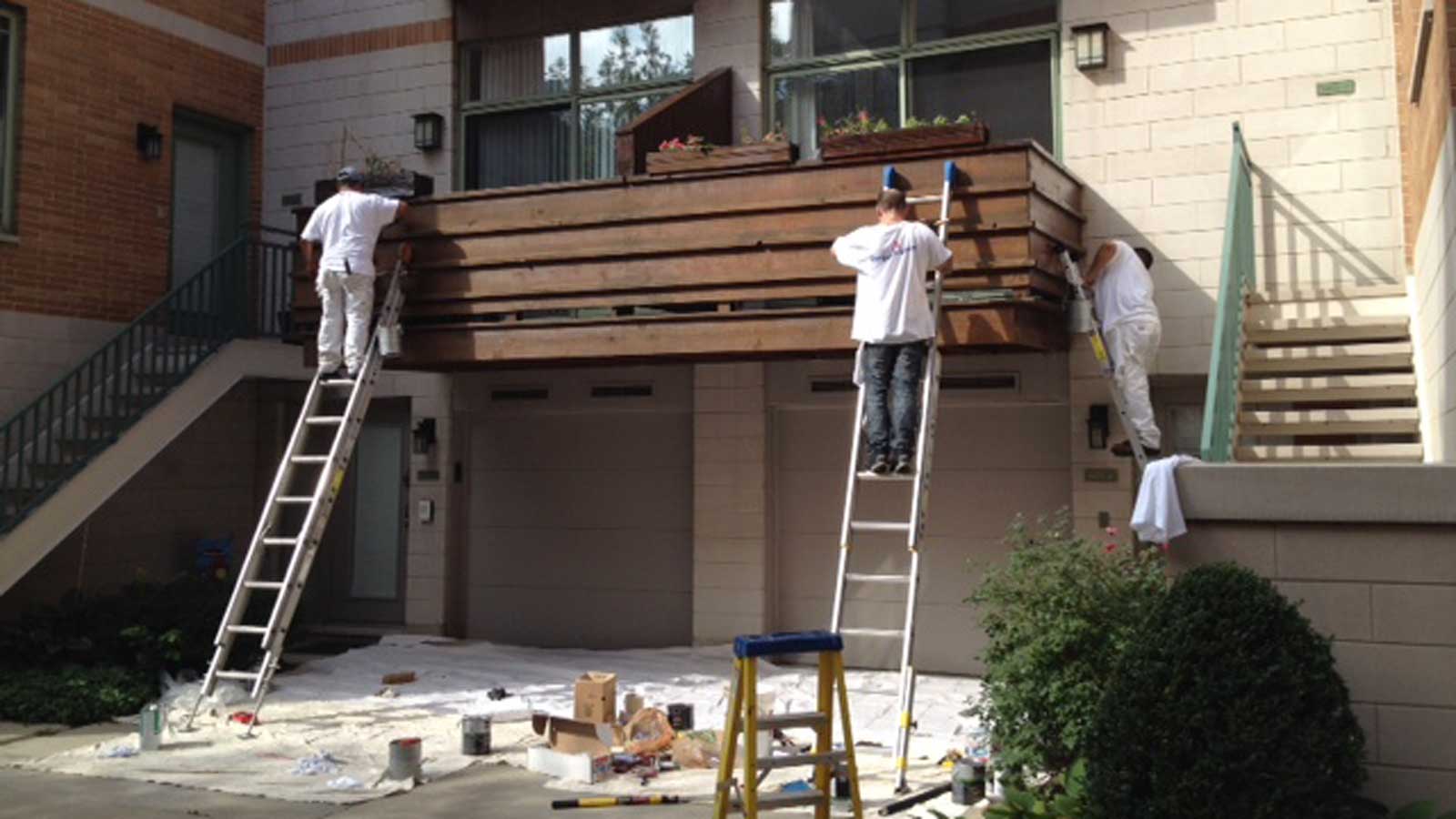 It's still grey and snowy in Chicago, so imagining the enjoyment of your outdoor living spaces is a pretty difficult concept to embrace now. However, springtime is not too far away and a little proactive planning can have your home and patio clean and ready for use at just the right time. The areas of focus for power washing should be the following:
•  Outdoor stone, concrete, aggregates or paver patios and walkways.
•  Wood decks (only if needing a fresh new coat of stain or sealer).
•  Facades (especially limestone sills, trims and caps).
•  Residential garages (great way to clean out all dirt from melted snow).
•  Vinyl siding.
•  Fencing.
One call to Ace of Spray can help you avoid all the common and sometimes lasting mistakes homeowners experience when doing it on their own. Big box retailers lead customers to believe that it's a simple skill that anyone can perform. While it's not impossible to conceive doing it yourself, they do neglect to tell you that not only can you potentially bring harm to yourself, but you can create irreparable damage to surface areas if they get etched due to improper use.
Keep it simple and call Ace of Spray today to discuss your residential power washing needs. We'll gladly review your exterior surface areas to help determine where our services are a sensible solution for you.