Not cleaning a dirty sidewalk or entryway to your property or building can unknowingly be shaping a customer's perception of your business.
In addition to the build-up of dirt and dust, sidewalks are constantly subject to staining by spilled soda, coffee, melting ice cream, leaking garbage cans and gum. The longer these stains are allowed to sit there, the more difficult they will be to remove later. If allowed to sit and penetrate the surface area for too long, eventually your only option will be very costly sidewalk replacement. Typical walkway replacement can be in excess of fifty times the cost of pressure washing.
Routine pressure washing services help maintain a clean appearance for your shopping center, hotel entryway, restaurant, office building or downtown storefront. Ace of Spray's high pressure, hot-water power washing services offer an affordable and convenient way to keep up a clean and uniform appearance in your property's walkways.
Sidewalk cleaning services can be scheduled for any day of the week, day or night. Our scheduling flexibility avoids interfering with any nearby foot traffic. Our experienced crews know to protect against any water penetration under doorways, rinse off common backsplash that occurs near your windows and walls and are capable of transporting their own water supply if required.
Your Pressure Washing & Striping Professionals
Insured
Fully insured for all types of projects
Trusted
Over 20 years in business 
A Cost-effective & Lasting Solution
Ace of Spray will review your pressure washing and striping needs and develop a comprehensive proposal to power wash and thoroughly clean the building to your complete satisfaction. Our staff has many years of experience in using the best equipment. In addition, Ace of Spray is constantly evaluating new products and equipment that will make our already superior services even better.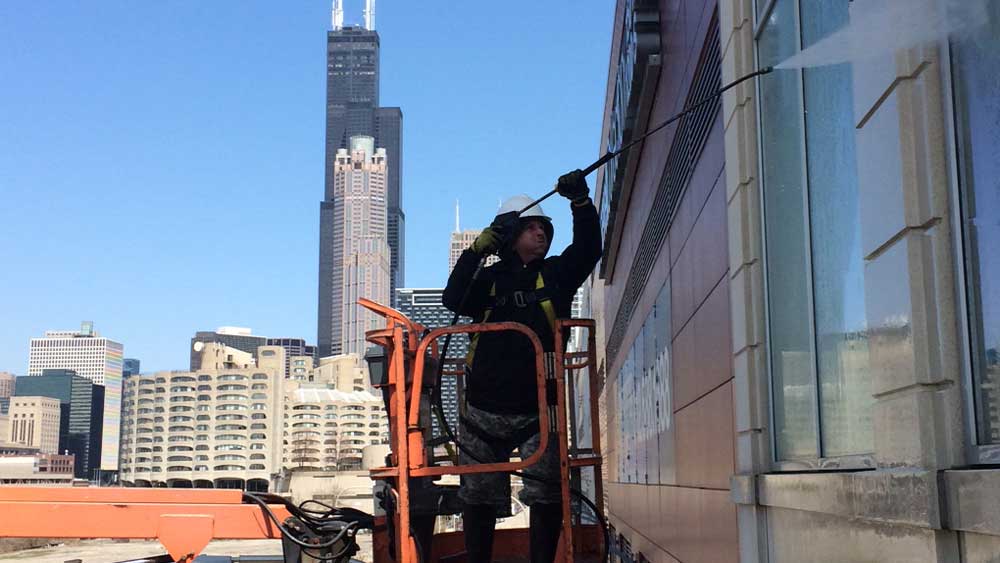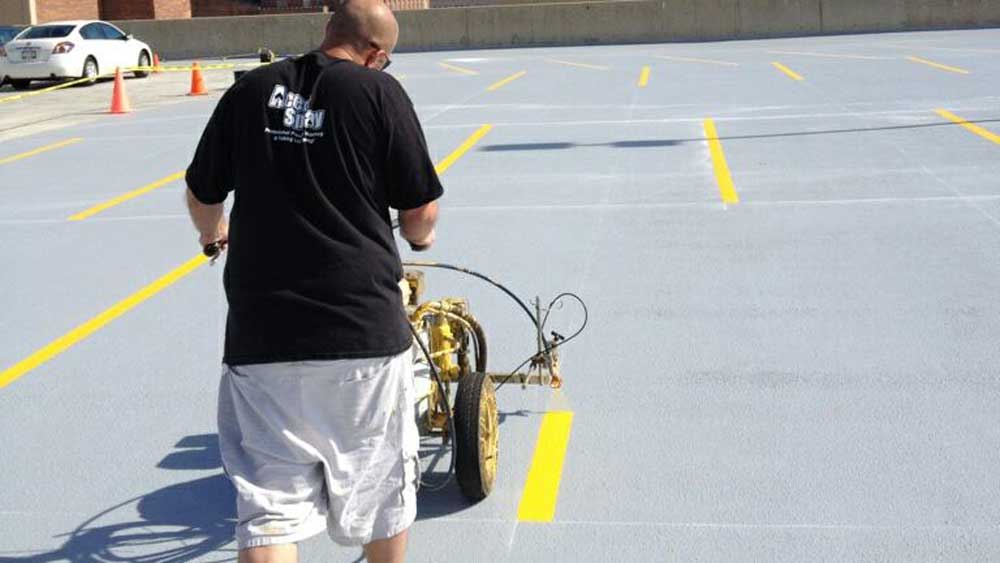 Client Testimonials
Got me a quick quote, reasonable price and did a really great job. Guys were very nice to deal with too. Everything I want when hiring a contractor.
Cannot recommend the team at Ace of Spray enough. Responsive, affordable and accountable. Great pricing and terrific results. Good going guys. Thanks.
I have utilized Ace of Spray for 15 years at our commercial shopping centers and parking garages. Their crews do an excellent job with pressure washing and parking lot striping.
Get In Touch
Contact us today for a free quote. No job too big or too small.