Throughout the different seasons, weather, dust, dirt, grime and car volume can really eat away at your paint and make your property look uncared for. The upkeep and appearance of parking garages, shopping centers, and office buildings delivers a message to customers and those passing by that cleanliness and preservation is important to the management company. When parking your car in a garage or parking lot, to have everything look clean and freshly painted for your customers speaks volumes. Ace is here to give those poles, bollards, walls, railings, columns, and light fixtures a fresh look with our experienced crew expertly priming the surface and either matching the existing paint color or doing a new color scheme per specific instructions.
Your Pressure Washing & Striping Professionals
Insured
Fully insured for all types of projects
Trusted
Over 20 years in business 
A Cost-effective & Lasting Solution
Ace of Spray will review your pressure washing and striping needs and develop a comprehensive proposal to power wash and thoroughly clean the building to your complete satisfaction. Our staff has many years of experience in using the best equipment. In addition, Ace of Spray is constantly evaluating new products and equipment that will make our already superior services even better.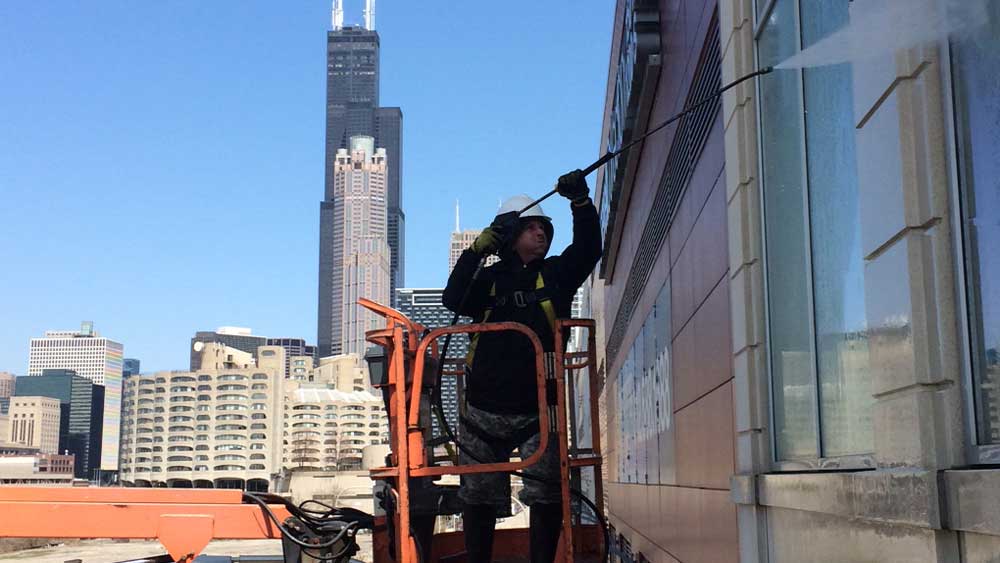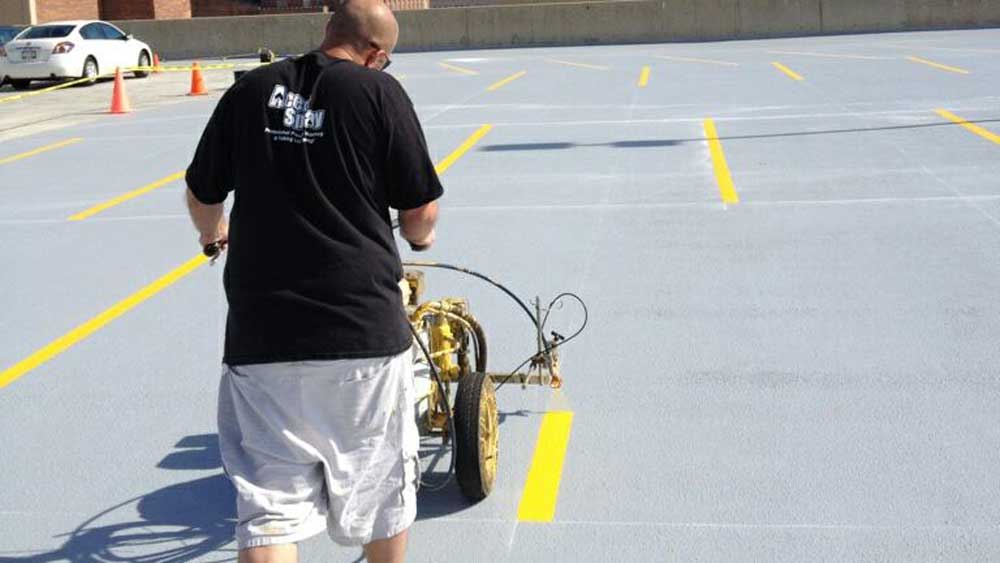 Client Testimonials
Got me a quick quote, reasonable price and did a really great job. Guys were very nice to deal with too. Everything I want when hiring a contractor.
Cannot recommend the team at Ace of Spray enough. Responsive, affordable and accountable. Great pricing and terrific results. Good going guys. Thanks.
I have utilized Ace of Spray for 15 years at our commercial shopping centers and parking garages. Their crews do an excellent job with pressure washing and parking lot striping.
Get In Touch
Contact us today for a free quote. No job too big or too small.