When considering your options for facade cleaning, know that pressure washing offers a safe and non-abrasive solution to washing many of your building's exterior surface areas.
There are several reasons for initiating a facade cleaning project. First and foremost is to maintain a pleasing aesthetic. Over time, soil build-up will occur on the surface areas of your building and when mixed with wind and rain, it will stain the exterior elevations. By cleaning your building's facade, you are not only removing these soils and increasing your curb appeal, but you also eliminate decay caused by damaging pollutants. Our commercial clients know that a first class presentation of one's property helps to draw in both prospective tenants and their customers. Whether it be a shopping center, office building, hotel or warehouse, a building's exterior helps communicate both its quality and that of the company managing the property.
Another reason to consider facade cleaning is to assist in monitoring a building's condition. Particularly in masonry surfaces, dirt and grime can make evaluating your building's possible need for repairs difficult to detect. By maintaining a clean exterior, maintenance and repair issues are easier to identify and address before developing into more severe and costly expense.
Your Pressure Washing & Striping Professionals
Insured
Fully insured for all types of projects
Trusted
Over 20 years in business 
A Cost-effective & Lasting Solution
Ace of Spray will review your pressure washing and striping needs and develop a comprehensive proposal to power wash and thoroughly clean the building to your complete satisfaction. Our staff has many years of experience in using the best equipment. In addition, Ace of Spray is constantly evaluating new products and equipment that will make our already superior services even better.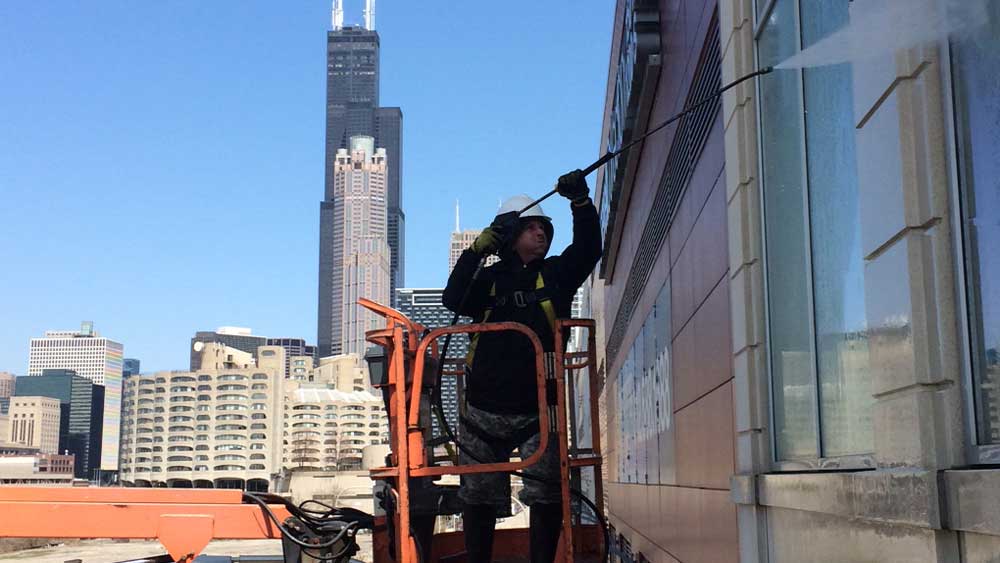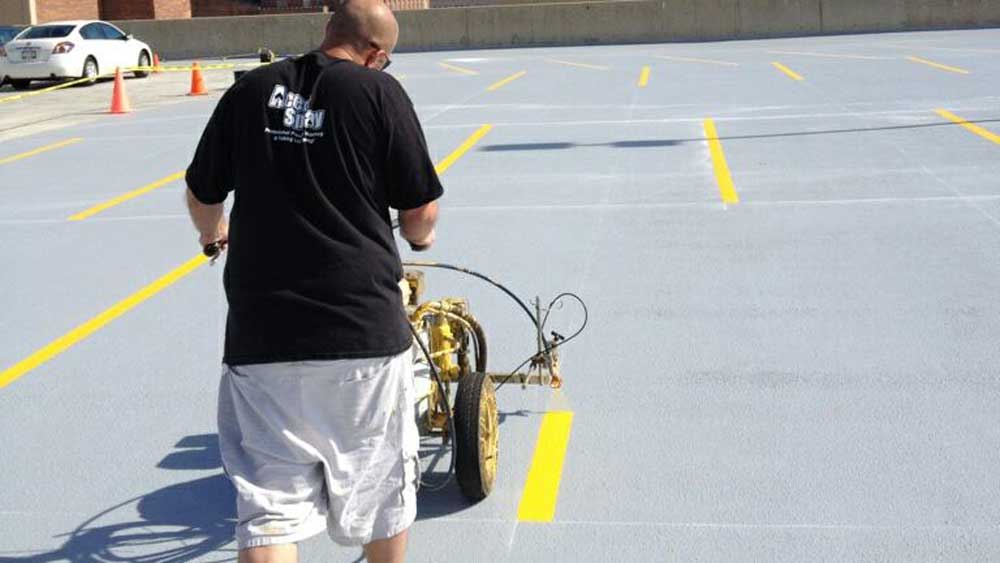 Client Testimonials
Got me a quick quote, reasonable price and did a really great job. Guys were very nice to deal with too. Everything I want when hiring a contractor.
Cannot recommend the team at Ace of Spray enough. Responsive, affordable and accountable. Great pricing and terrific results. Good going guys. Thanks.
I have utilized Ace of Spray for 15 years at our commercial shopping centers and parking garages. Their crews do an excellent job with pressure washing and parking lot striping.
Get In Touch
Contact us today for a free quote. No job too big or too small.