Parking garage managers and owners know how difficult it is to keep a clean appearance in their parking garage facilities. Whether it's a downtown public parking garage, a hospital or museum garage or a private condominium garage, we've all seen how quickly they can become filthy and undesirable. Ace of Spray has clients in all of these categories.
Cars and trucks track in dirt and dust almost quicker than you can remove it. Let it go without cleaning for too long and you literally can remove the soil with a shovel. Add the potential for oil spots and spilled beverages and soon it requires a very expensive replacement cost. Fortunately, Ace of Spray is very experienced in parking garage cleaning and we can help. In our years of working in this particular field, we've seen every issue you can have, to include low water pressure to poor drainage and floors that leak down below to high volume garages where scheduling is a complicated matter. Our commitment insures, you are not only receiving quality labor and equipment. Our professional management team is involved in each step of the process for a smooth and efficient result.
Depending on your parking garage's cleaning needs, we can provide any combination of power sweeping, power scrubbing and power washing. We will clean the floors, the walls, the ceilings and will even dust off the pipes. We will communicate with you to define a scope of work that is reasonable and fits within your project's budget. We have the privilege of working with some of the largest parking management companies in the country and would welcome an opportunity to speak with you about your property's needs.
If you'd like to learn more about our parking garage cleaning services, please write or call us today at (847) 205-2401 and one of our experienced floor cleaning project managers will be happy to give you a free quote!
Your Pressure Washing & Striping Professionals
Insured
Fully insured for all types of projects
Trusted
Over 20 years in business 
A Cost-effective & Lasting Solution
Ace of Spray will review your pressure washing and striping needs and develop a comprehensive proposal to power wash and thoroughly clean the building to your complete satisfaction. Our staff has many years of experience in using the best equipment. In addition, Ace of Spray is constantly evaluating new products and equipment that will make our already superior services even better.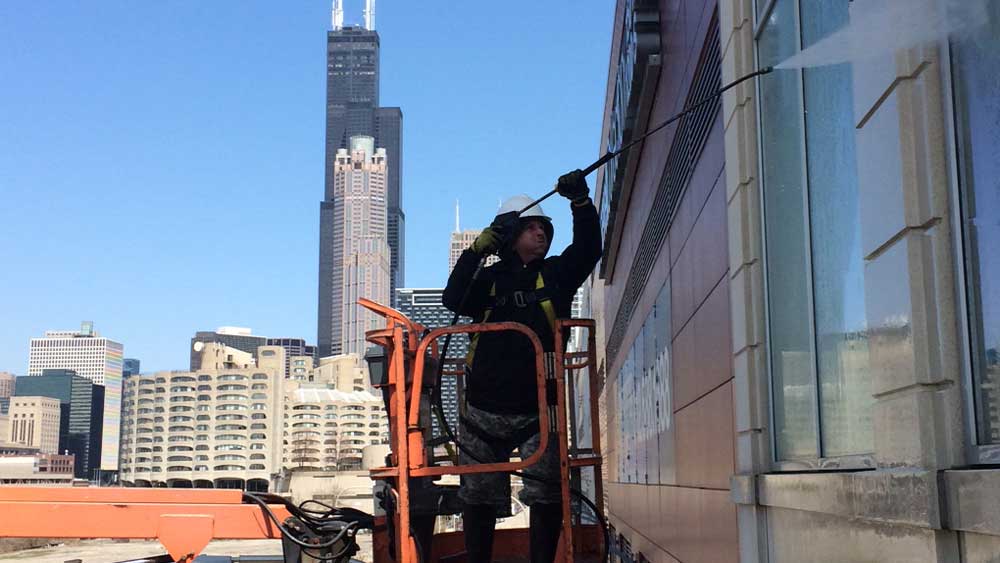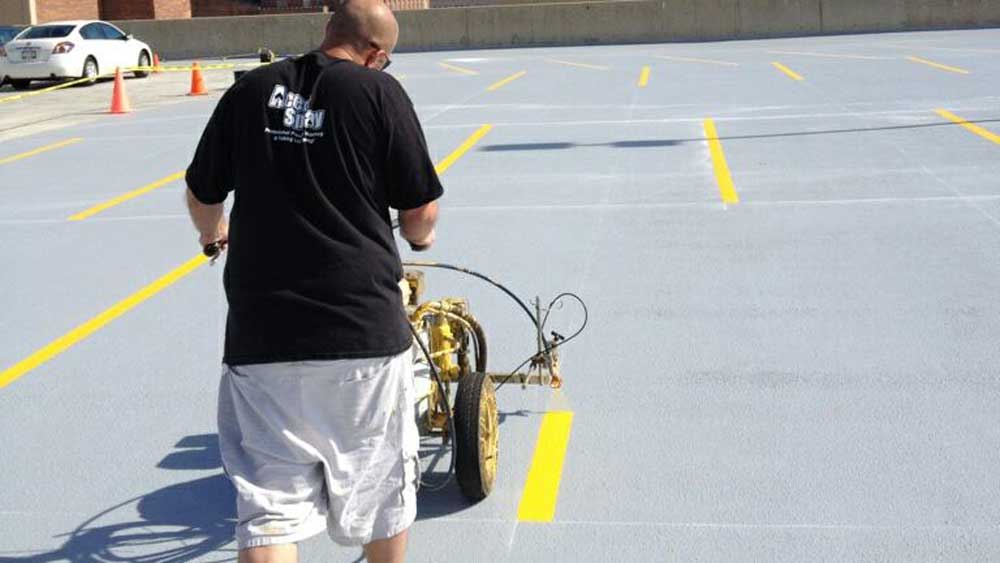 Client Testimonials
Got me a quick quote, reasonable price and did a really great job. Guys were very nice to deal with too. Everything I want when hiring a contractor.
Cannot recommend the team at Ace of Spray enough. Responsive, affordable and accountable. Great pricing and terrific results. Good going guys. Thanks.
I have utilized Ace of Spray for 15 years at our commercial shopping centers and parking garages. Their crews do an excellent job with pressure washing and parking lot striping.
Get In Touch
Contact us today for a free quote. No job too big or too small.