Urban and suburban areas in Chicago are constantly grappling with the persistent problem of vandalism and graffiti. The city's vibrant walls and buildings often fall victim to unwanted graffiti, marring their beauty and appeal. This issue becomes glaringly evident with the constant appearance of graffiti on building walls across Chicago, a city known for its architectural splendor.
Fortunately, Ace of Spray offers a robust solution to your graffiti woes with our professional graffiti removal services in Chicago. Our team of experts is equipped with advanced pressure washing technology, making us a leading choice for graffiti removal in Chicago and the surrounding areas.
Timing is a critical factor when it comes to dealing with graffiti. Some materials can penetrate into the pores of masonry surfaces, making future removal more challenging and less efficient. Moreover, neglecting graffiti can inadvertently invite more of it. The swift erasure of a vandal's 'hard work' will make them think twice before returning to your property. This is why our graffiti removal services in Chicago are prompt and efficient, ensuring that your property is restored to its original state as quickly as possible.
Graffiti removal projects require a lot of care, attention, and expertise. At Ace of Spray, we perform this service by meticulously reviewing the subject surface area to determine the correct method of cleaning. Without this crucial step, careless contractors can easily damage the underlying building material. Our years of experience in graffiti removal in Chicago ensure that the job is done properly without risking further damage to your property.
So, if you're facing graffiti problems in Chicago, don't hesitate to reach out to us. Ace of Spray is committed to providing cost-effective and lasting solutions for graffiti removal in Chicago. Contact us today for a free quote and let us help you maintain the beauty and integrity of your property.
Your Pressure Washing & Striping Professionals
Insured
Fully insured for all types of projects
Trusted
Over 20 years in business 
A Cost-effective & Lasting Solution
Ace of Spray will review your pressure washing and striping needs and develop a comprehensive proposal to power wash and thoroughly clean the building to your complete satisfaction. Our staff has many years of experience in using the best equipment. In addition, Ace of Spray is constantly evaluating new products and equipment that will make our already superior services even better.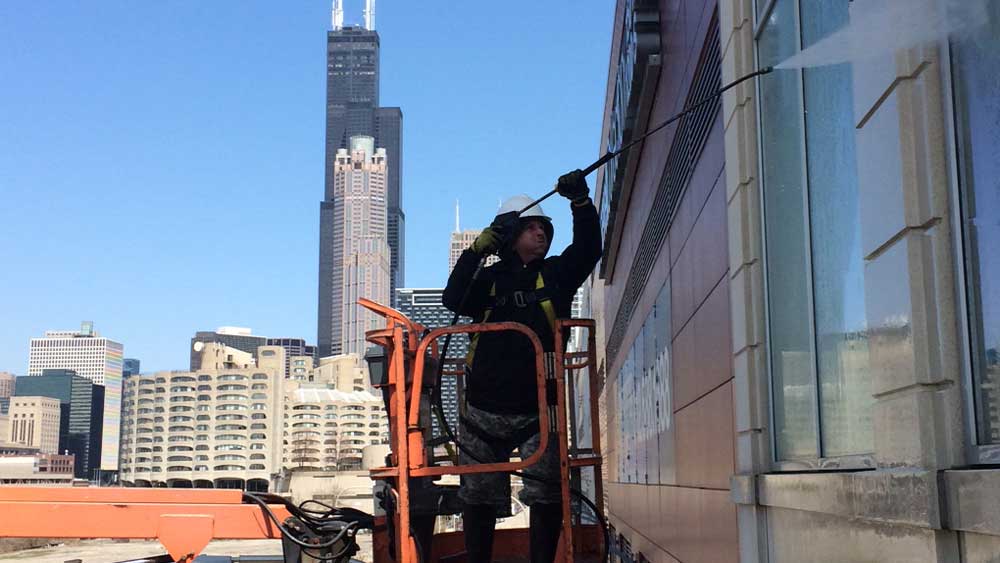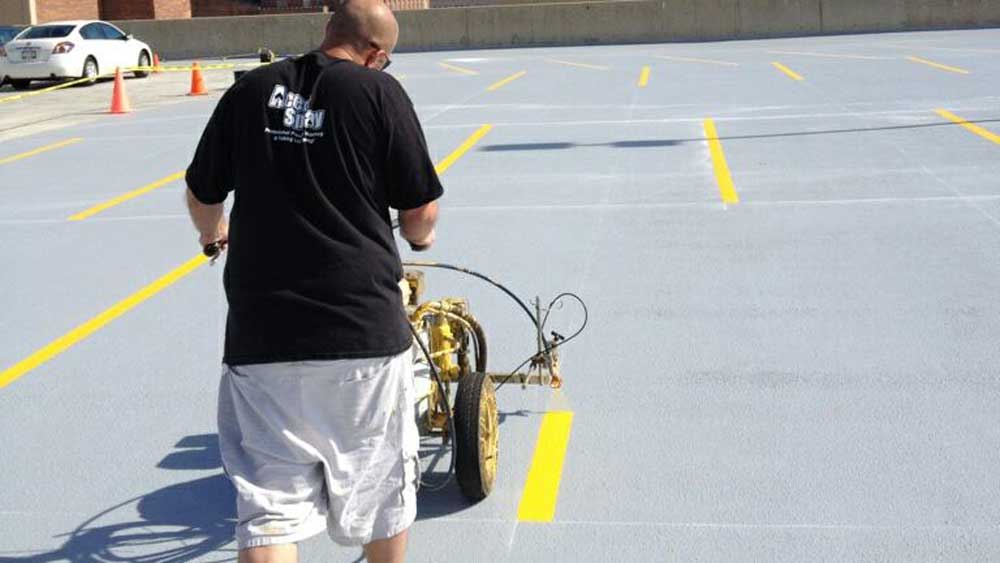 Client Testimonials
Got me a quick quote, reasonable price and did a really great job. Guys were very nice to deal with too. Everything I want when hiring a contractor.
Cannot recommend the team at Ace of Spray enough. Responsive, affordable and accountable. Great pricing and terrific results. Good going guys. Thanks.
I have utilized Ace of Spray for 15 years at our commercial shopping centers and parking garages. Their crews do an excellent job with pressure washing and parking lot striping.
Get In Touch
Contact us today for a free quote. No job too big or too small.