Vandalism and Graffiti are an ongoing problem in both urban and suburban environments. Nothing makes this concern more clear than the constant appearance of graffiti on building walls everywhere you look. Fortunately, Ace of Spray's pressure washing services are an excellent solution for your graffiti removal needs.
Timing is a key issue when dealing with graffiti. Not only do some materials have the ability to penetrate into the pores of masonry surfaces and make future removal more difficult and less efficient, but it is also said that not dealing with graffiti is the best way to attract more. Quick erasure of a vandal's 'hard work' will make them think twice before returning to your property.
Graffiti removal projects require a lot of care and attention. Ace of Spray performs this service by carefully reviewing the subject surface area to determine what exactly the correct method of cleaning should be. Without this step, careless contractors can easily damage the underlying building material. Ace of Spray's years of experience will make sure that the job is done properly without risking further damage to your property.
Your Pressure Washing & Striping Professionals
Insured
Fully insured for all types of projects
Trusted
Over 20 years in business 
A Cost-effective & Lasting Solution
Ace of Spray will review your pressure washing and striping needs and develop a comprehensive proposal to power wash and thoroughly clean the building to your complete satisfaction. Our staff has many years of experience in using the best equipment. In addition, Ace of Spray is constantly evaluating new products and equipment that will make our already superior services even better.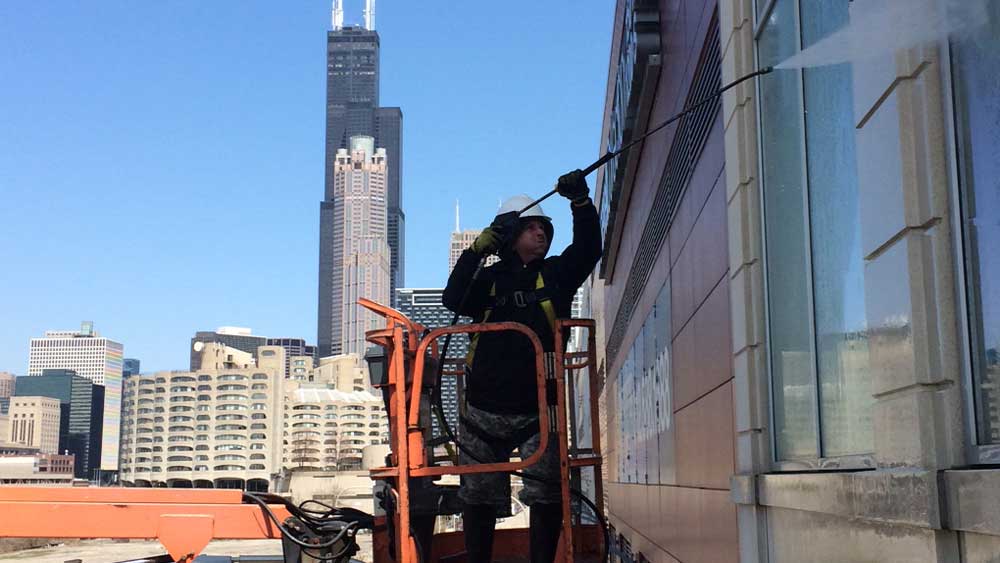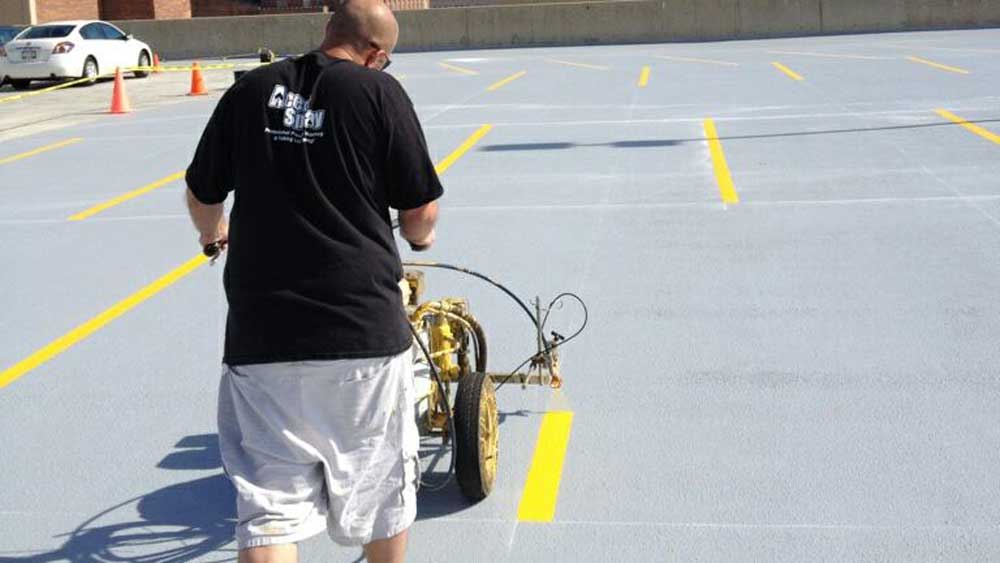 Client Testimonials
Got me a quick quote, reasonable price and did a really great job. Guys were very nice to deal with too. Everything I want when hiring a contractor.
Cannot recommend the team at Ace of Spray enough. Responsive, affordable and accountable. Great pricing and terrific results. Good going guys. Thanks.
I have utilized Ace of Spray for 15 years at our commercial shopping centers and parking garages. Their crews do an excellent job with pressure washing and parking lot striping.
Get In Touch
Contact us today for a free quote. No job too big or too small.