Power Floor Sweeping & Scrubbing
Power sweeping easily picks up all types of dirt and debris which can harm the integrity of your floors and clog your drains. To insure a complete cleaning is performed our crews will also manually sweep the edges and corners for debris where our machines may not be able to reach. Power sweeping is a highly recommended first step prior to beginning any pressure washing or power scrubbing project.
When pressure washing is not possible, power scrubbing allows you to clean your floors with minimal water usage and detergents. This procedure virtually eliminates all risks of leaking and standing water. Your floors will be cleaned and ready for use almost immediately.
Give us a call and we'll be glad to discuss our various power sweeping and power scrubbing programs with you.
Your Pressure Washing & Striping Professionals
Insured
Fully insured for all types of projects
Trusted
Over 20 years in business 
A Cost-effective & Lasting Solution
Ace of Spray will review your pressure washing and striping needs and develop a comprehensive proposal to power wash and thoroughly clean the building to your complete satisfaction. Our staff has many years of experience in using the best equipment. In addition, Ace of Spray is constantly evaluating new products and equipment that will make our already superior services even better.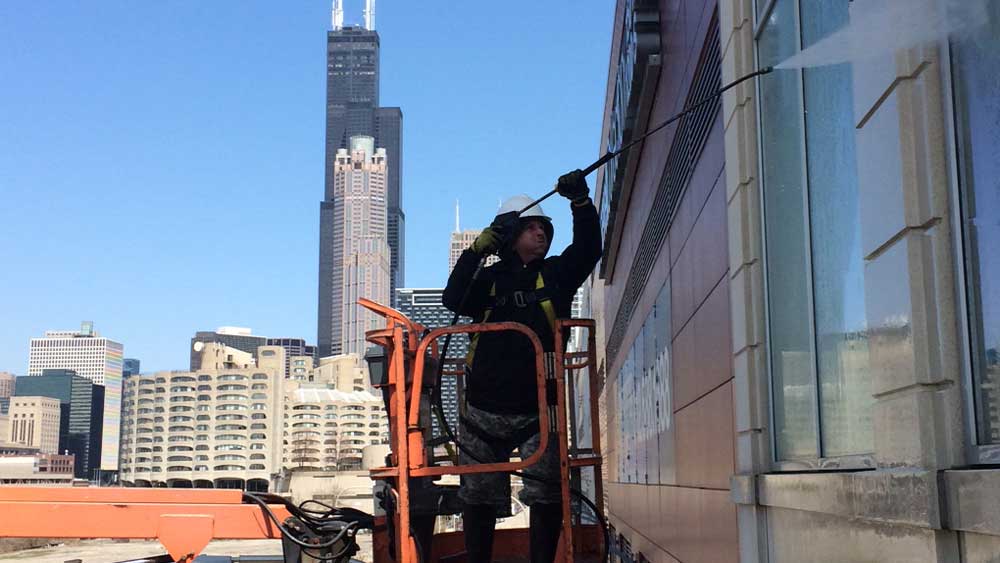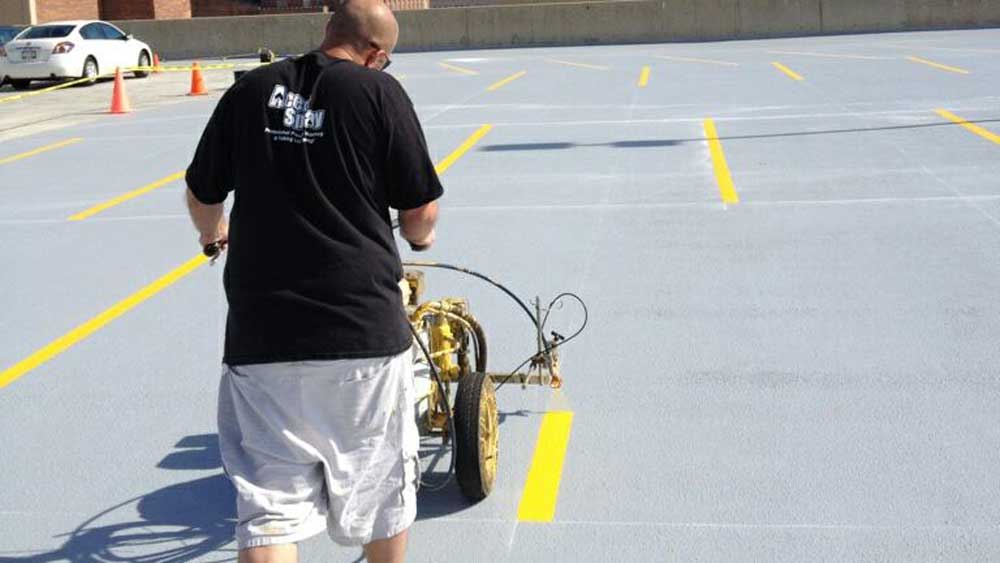 Client Testimonials
Got me a quick quote, reasonable price and did a really great job. Guys were very nice to deal with too. Everything I want when hiring a contractor.
Cannot recommend the team at Ace of Spray enough. Responsive, affordable and accountable. Great pricing and terrific results. Good going guys. Thanks.
I have utilized Ace of Spray for 15 years at our commercial shopping centers and parking garages. Their crews do an excellent job with pressure washing and parking lot striping.
Get In Touch
Contact us today for a free quote. No job too big or too small.