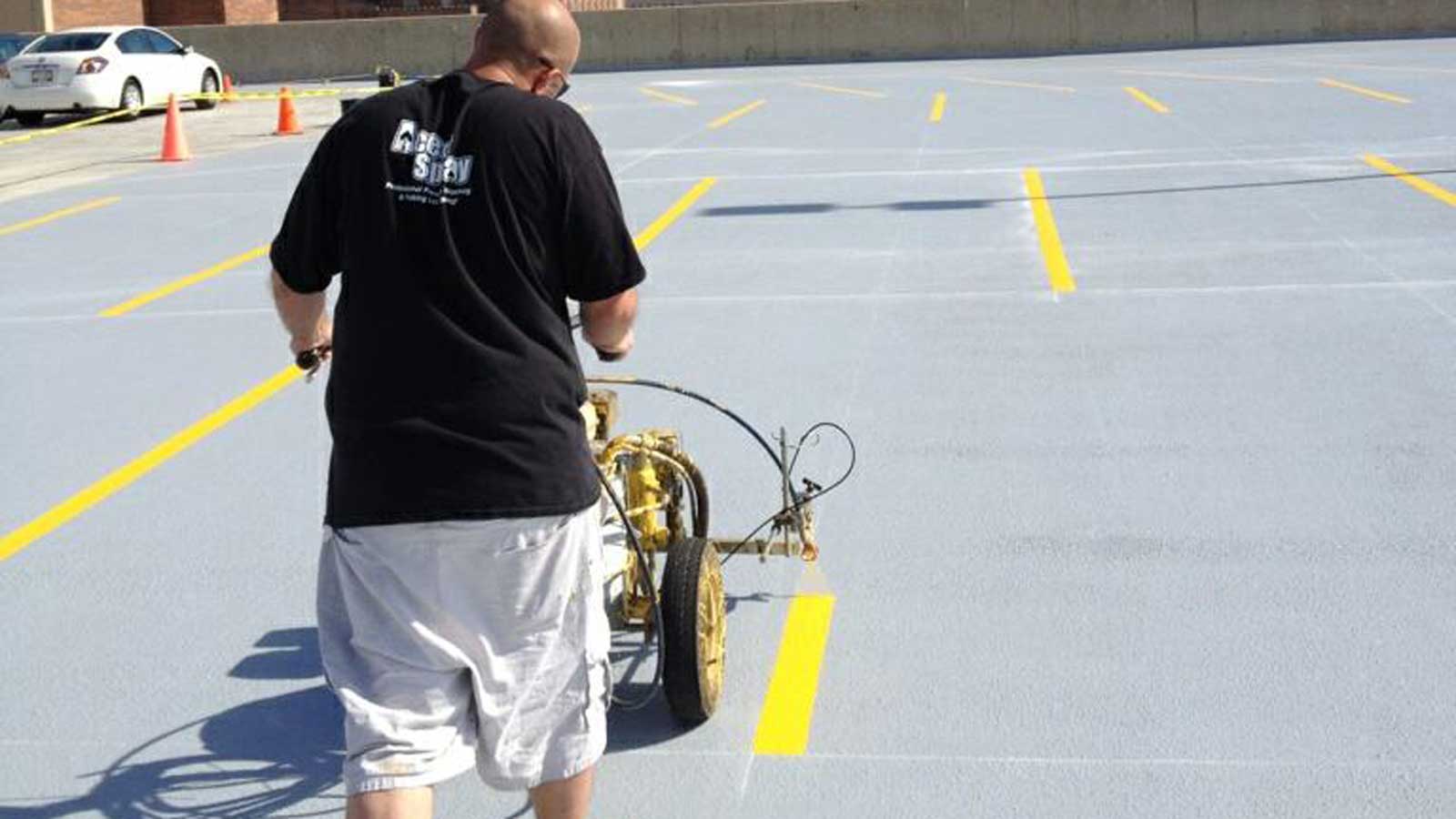 Having been in business for twenty years, the team at Ace of Spray: Professional Pressure Washing and Parking Lot Striping feels like we have a good handle on the customer demands and general marketplace for our power washing and traffic marking services. Not saying that we're not open to keep on learning from industry peers and mentors, but being a somewhat seasonal business, there is a natural rhythm that develops with our customers and traditionally we feel in tune with them.
Not sure if it's due to last year's challenges and the deferred maintenance that took place as a result of it, but we've had a busy start to the year. January tends to be slow for us given the cold temperatures in Chicago and the Midwest. Our indoor warehouse cleaning and floor markings crews, coupled with a few heated parking garages, carry much of the workload through winter until spring arrives. This year has been different.
The number of customers proactively getting an early start on lining up their exterior cleaning and maintenance services has been exceptional. In particular, our parking lot striping division has been fortunate enough to receive an extraordinary amount of inquiries for quotes and start dates. Our assumption that people don't want to hear from us when it's snowing, has been proven wrong in 2021. The need to re-stripe faded parking stall lines, arrows and other safety/directional symbols is still a priority for many, and skipping a year of service has shifted its priority up the chain.
This demand has given us additional comfort to get an early start on reaching out to our customer base, so we're working the phones and out preparing quotes more than ever. So if you're ready to talk about power washing and parking lot maintenance, we're ready for your call…….as always.