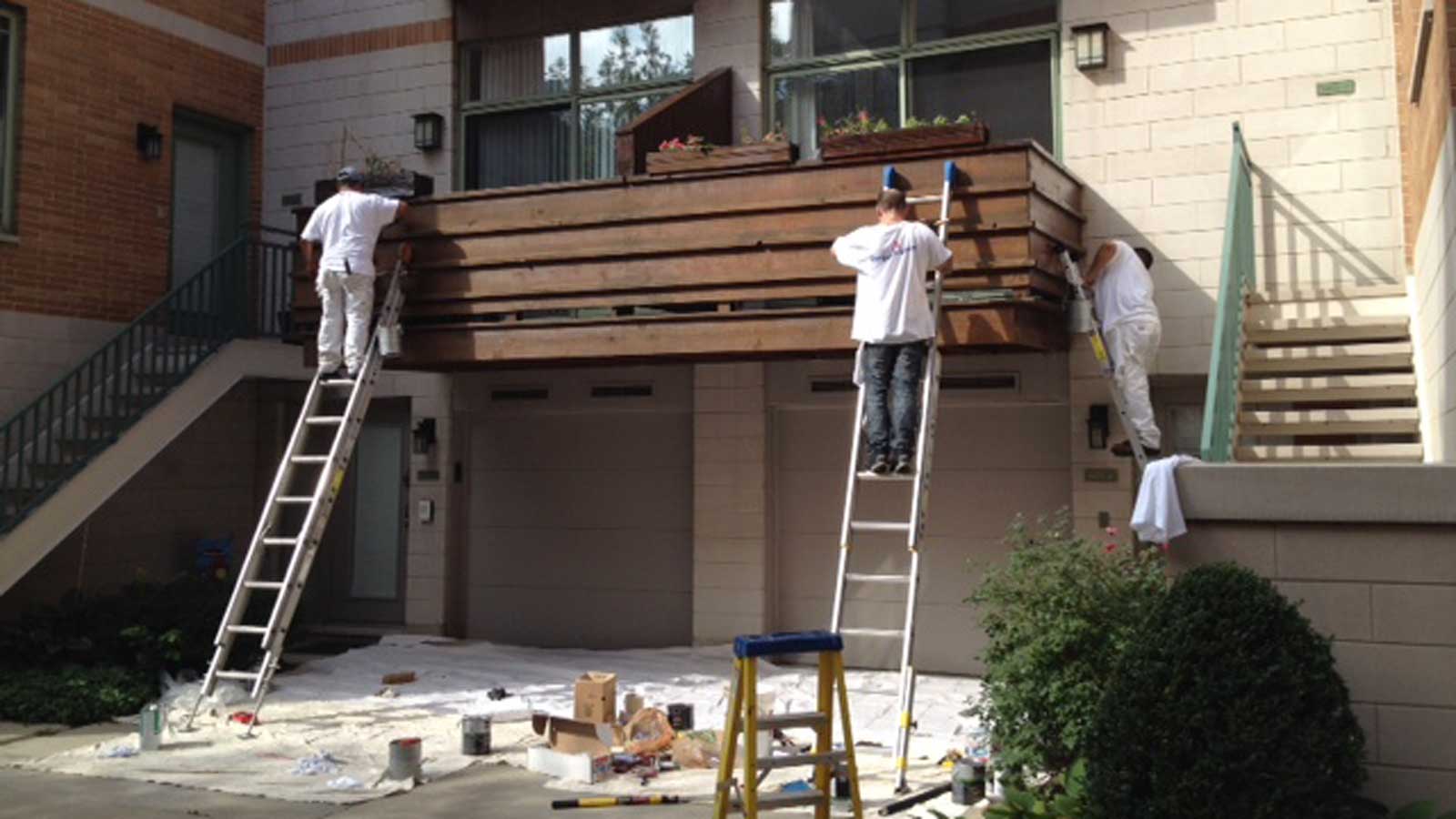 This spring, possibly more than most others, is time to take the necessary steps to maintain and prepare your outdoor wood deck. Whether it's made of cedar, natural redwood, pressure treated wood or even synthetic materials, some simple proactive measures can both add to its beauty for immediate use and help prolong its useful life.
After winter has come and gone, Chicago area homeowners know that the build-up of snow and moisture can contribute to the potential for wood rot and other conditions that begin to compromise the integrity of the materials used in your decking. If you've been caring for your deck over the years, a sealer should have been applied and helped stave off the possibility of this condition. Let's hope that's the case.
Other conditions to look for and treat include the accumulation of mildew. Not as serious a concern as wood rot, but something you want to still address and eliminate. An experienced power washing company, such as Ace of Spray, can clean your wood deck with safe cleaners and cautious pressure washing services. When it comes to using a power washing equipment to treat your deck, we say cautious because many times we find that homeowners used too much pressure and unknowingly damaged the wood fibers of the surface area. Also, use of the wrong cleaning agents for the wood could harm other building materials on your home like siding, painted surface areas or your landscaping.
Other maintenance items to consider on an 'as-needed' basis are sanding, re-securing loose or 'popped' nails and board replacement.
The final and most important step to note is that once you have power washed your deck, you have most likely removed any protective sealers that were previously applied. While staining is optional based on the overall look and desired aesthetic, It is of the utmost importance that you reapply wood sealers afterwards to help defend against unwanted moisture. Delaying the implementation of this step only serves to increase future risks to your deck boards, steps and railings.
If you're the do it yourself type, we hope that this article helps to encourage you to read up on the proper way to care for your deck. If you're not and you live in the Greater Chicagoland area, a quick call to an affordable deck cleaning, staining and sealing company, like the team at Ace of Spray is all you have to do. Then you can let them do all the work while you sit back and relax. Enjoy!